INSPIRATION THIS TYME**** SHOMA NARAYNAN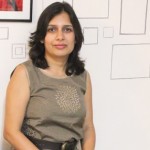 When Mills and Boon, India's Third Title, Monsoon Wedding Fever was unveiled,Author Shoma Naraynan's Collegues at HSBC were amused that thier unassuming Senior Vice president could conjure up a hot read.
Addiemall – "Divas"  is charmed by the soft spoken Shoma, the first ever Indian Mills and Boons Author to bag a UK and US Release.
Here are a few excerpts from the Interview she gave…………………
1.So Seems Like You have joined the Club of Corporates who wield the pen with ease?
Shoma: Yes that is because Indian writing in English has come of age giving rise to more opportunities for people from all walks of life.
2.Is Writing an M&B as breezy as it seems?
Shoma: It was challenging as my ideas tend to include secondary characters. IN an M&B though, we have to sustain the tempo of attraction between the lead pair and not lose it in a subplot.Romantic M&B tales are easy in that there is little research involved.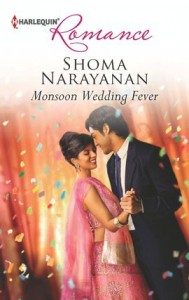 3. Is the Qualifying process stringent to join the panel of 1300 odd M&B writers?
Shoma: YES. After being a second runner up at their Passions Aspiring Authors Auditions, I was assigned to an editor in London to whom I sent in my chapters. After her stringent scrutiny inputs, the book was published. Subsequently Harlequin Mills&Boons signed me on for three more books and Yes, I am now on their panel.
4. As a mother of  Two, Are you nervous about the Impact of your Books on your children and their generation?
Shoma: I do not think anyone should be apologetic about what they read. It is relaxing once in a while to indulge in such books. Infact I was tickled to find my husband's grandmom enjoying my story!
5. Can you brief us about your second offering on the row?
Shoma: It is to be called Take One – Arranged Marriage. It is about Two Tamilians who are brought together by an arranged alliance and then they fall in love. I am married to a Tamilian based in Mumbai so I know of your customs. In-fact our wedding was held in Chennai.
Sounds Exciting….Addiemall – "Divas" wishes Shoma Narayanan  Best Luck on all  her Future Endeavors.