BREAST CANCER GRANTS AND FUNDRAISERS:
BRIGHT PINK:Bright Pink,based in Chicago,US is a national non-profit organization focusing on the prevention and early detection of Breast Cancer. Bright Pinks Fundraiser offers different types of donating to the cause say via ebay shopping,accepting checks, paypal payments, contributing as a sponser, organsing events or you can even educate young women nationwide through their Little Bright Book Educational Booklet Series.
BREASTCANCERCARE: Breast Cancer Care based in UK provides expert uptodate information on all aspects of breast cancer,a helpline, a online forum consisting of live chats,one on on questions with experts,a nurse, huge lots of options on their fundraising part like  paypal donations,events,walks,cycling,corporate charity partnerships, you can also contribute by shopping with them cute stuff like tshirts, jewellery,coffee mugs etc,much more,In simple terms our best recommendation out of the lot.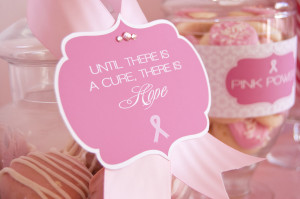 NBCF: (National Breast Cancer Foundation):help women now by providing help and inspiring hope to those affected by breast cancer through early detection, education and support services. They provide five types of programs to support women through the Breast Cancer crisis. like Early Detection,Beyond the Shock,National Mamography,Paitent Navigator and Breast Cancer Research. These programs  proactive approach to helping women overcome the barriers of misinformation,cost, and fear surrounding a disease and its prevention.
BCNA(Breast Cancer Network Australia): is represented by a pink lady silhoutte,a symbol of their work. BCNA supports, informs, represents and connects Australian women affected by breast cancer. They even advocate legally on behalf of women affected or at risk of cancer to ensure their voices are heard. Just like all other fundraisers they adapt normal fundraising path like online donations,Online Shops, Events and Sponsorship.
Addiemall's Breast Cancer Fundraiser: helps raise support for awareness in the form of Pledge button and fundraising a minimum of $5000 every year when you click on the Donate button on the Causes website. All these proceedings go to the Denise Roberts Breast Cancer Foundation, a non profit for breast cancer prevention verified by the causes website.
BCAction:This Fundraiser which is based in US too offers various types of funding the cause, Online Donations,Special Promotions,Recurring gifts,Tie ups with partner BC foundations, you can even contribute to this institute by shopping on amazon smile. A part of your proceedings will go to BCAction.
These Resources Listed Above are some of the prominent Fundraisers offering Support and Grants to Women affected with breast cancer in every possible way.