Beauty Apps For You
Hi Girls, There are a lot of apps in the Apple store and Google play for you out there to give you worldclass beauty care experience and options to shop for your favourite beauty products. The Top most have been picked up and listed below. Download the one suitable in your smart phone now, and add a another feather to your daily beauty regime.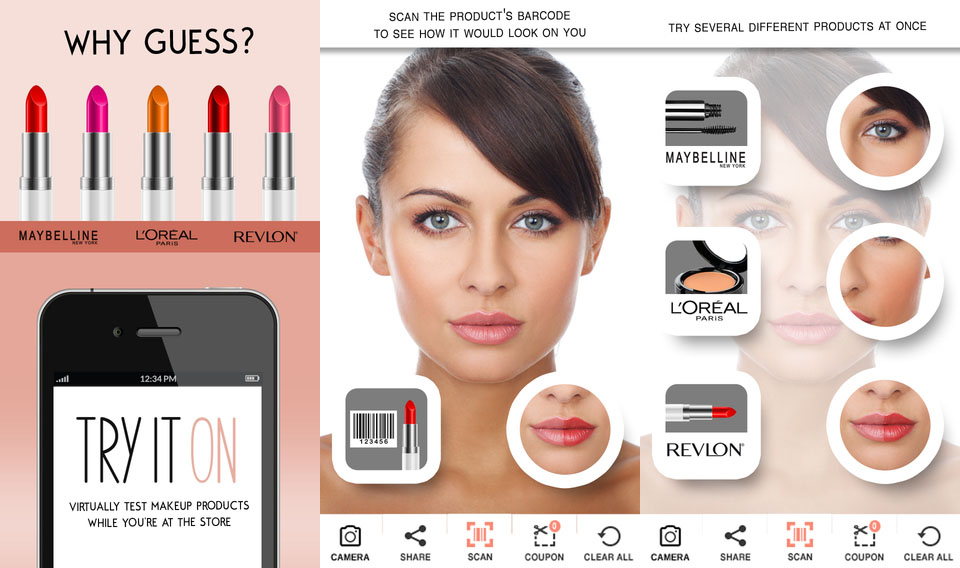 Plum Perfect:
The future of foundation. Take a selfie, or whatever else you prefer to clog your camera roll with, and upload it to the app. Plum Perfect will analyze your complexion and create the perfect signature color for your lips, eyes, face, and hair. You will also be shown a number of shoppable options for your personalized color palette.
Loreal MakeUp Genius:
This app is a virtual L'Oréal counter, using your phone's camera and technology to recognize your facial characteristics to virtually try on any L'Oréal product. And somehow, it doesn't look ridiculous. The app has the ability to follow your movement so you can see a new eyeshadow, lipstick, or mascara from all angles. You can also take the app in-store and scan products to try without buying a thing.
TheGlamApp:
The Glam App sends services like blowouts, makeup applications, and polish changes to your door. However, the app also acts as a database and agency for stylists and professionals to build their clientele and create their own schedules and appointments. The app currently serves New York, California, Chicago, London, Las Vegas, and Miami.
SpruceHealth:
For a small fee, you get a virtual consultation with a board-certified dermatologist to decide what your skin needs. Users provide photos and basic information so a diagnosis and possible prescription can be created at this app. You won't have to take off from work again.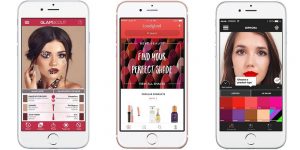 Glamscout:
The next time you get impressed over a gorgeous lip or smoky shadow look in a magazine, snap a photo and upload it to Glamscout. In seconds this app identifies the makeup shades on the eyes, skin, and face with product matches from 80+ brands across various price points. For serious shoppers, there's also an option to virtually try on the makeup by using your device's camera as a mirror, so you can be sure your new lip look is exactly how you imagined it, before purchasing.
KeepShopping and Nykaa(India)
the Keep app and Nykaa app ideal for beauty shopping addicts allows you to shop using a universal mobile cart. So now your beauty products from Chanel, Loreal, MAC, Sephora and more can all be purchased at one time through the same cart, making for a seamless shopping experience. Users can also discover which beauty products are trending and new while scrolling through the feed in the app.