HI Guys, How have you all being?Its Mothers Day and we have to
acknowledge and celebrate the extraordinary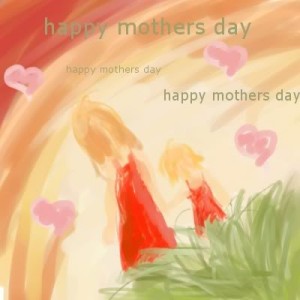 women and the roles they have played in our lives.Is your mom an entrepreneur or a working woman?
Then why don't you surprise her with offers available here in addiemall.Get back to me at manica@addiemall.com if you are interested in our work or services.
Speaking about Mothers Day,
Every Mom plays various roles like a friend, philosopher and guide to you through various stages in your Life.Infact every mom is a angel sent straight from heaven.Celebrating Just a day for these wonderful women would be inconceivable.It's great to do something special for the woman who takes on all the work and stress everyday, just for you. Here are a few thoughtful ways to make your mom feel special.
1.Cook With Her:Peel, fry, cut, burn, crib, cry, laugh over the lunch affair. Bond with your mother in the kitchen, a place she adores!
2.Mothers Day Out:Push, drag or pull her out if you have to! Take her shopping and buy her a bright sari.Direct her to a spa and allow her to unwind and relax.Dine at a restaurant of her choice.
3.Watch A Movie With Her:Rent DVDs and kickstart a mother-daughter movie marathon!
Keep it sweet, keep it clean or choose movies that star her childhood favorite celebrity!
4.Chat with her: If you have been too busy or cranky after a long day at work and haven't spent time talking or
listening to her, well, this is the moment.Do it right away! Just lounge around the house in her company; talk to her about vital things that have been happening in your life or about people who bother her and you.
Let everyday be her day!!!!!!