INSPIRATION THIS TYME……..DR.SUNITHA MAHESHWARI WITH "TELEMEDICINE"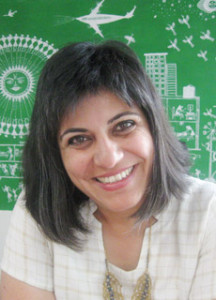 Dr.Sunitha Maheshwari a reowned cardiologist trained at the Prestigious Yale University,U.S. hardly looks busy .
She has been responsible for bringing medicine into Indian Villages through the new Concept "Telemedicine"Initially Sunitha went to the Osmania Medical College, Hyderabad and then to the Yale University.Sunitha has then headed the paediatric cardiology department at the
Narayna Hrydayalaya Hospital in Bangalore. Having worked in the US for more than a Decade She realized that at this time where Outsourcing is everything, It was time to apply the same technique with the Service of Doctors, Medical technicians through  a New Concept called "TeleMedicine".About 70% of the Rural India has little or no access to Healthcare and Specialists. This is why, She explains that poor people in Rural India die of Simple Ailments. So She belives that Telemedicine can save lives. Her Telemedicine so far has been offering Consultations to people in Remote parts of India for the past 3 years.
She was earlier criticized by her collegues that through this concept the Doctors were unable to touch the paitents or examine them physically. However with newer technologies like Digital Stethoscope to listen to the paitents heartbeat and Lungs ,A Digital Camera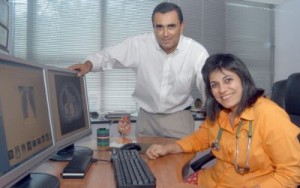 where Zooming can be done to examine Skin lesions, A Thorough Examination is possible with the assistance of a technician who helps you examine the paitent in the village" She Defends.
She explains that the State Governments of Bihar and Assam with 60% of Remote areas have already started investing in Telemedicine.
The Desi Robin Hood Approach: She says that they follow a RobinHood Approach where funds earned through super speciality and global teleradiology work go towards offering these telemedicine consultations rural teleradiology services Free or almost Free of Cost. They do charge their patients a nominal fee of Rs.5 or Rs.10 which is then pooled in to buy medicines. Addiemall "DIVAS" is delighted and enriched about the fact of publishing her work under the 'Inspiration this tyme' column.