Women's Day 2014::What Can We Do?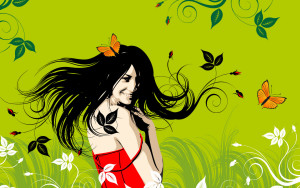 It's not just the start of spring we're celebrating in March—the 8th of the month marks International Women's Day, so get out your party hats.

Womens Day is celebrated in different ways in different countries.For Instance,In China, ManyEmployees give half of the day off to female employees, while in Morocco telecommunications companies are offereing free movie tickets to all women.So what could be the little we can do to make this day a memorable our day?Here we go…
Gather your BFFs and celebrate the power of womanhood and liberation this International Women's Day. Indulge in scrumptious meals, dance the night away, shop till you drop or pamper yourself at a spa. Do whatever it is that pleases you.  It's your day, so live it up!
Play the new Half the Sky Facebook game 
It's based on the best-selling book and allows you to create change in the real world too.A new Facebook adventure that raises awareness & funds to empower women & girls across the world. Available in English and French for desktop/laptop computers only
The Global IWD Women's Arts
All the artworks (paintings, sculptures, installations, photographs, drawings, sketches, collages …) and stories have been created by diverse women from around the world to inspire, challenge, entertain and provoke thought from a gender angle. The impressive artworks celebrate the artistic grace of women. The stories are of celebration, hurt, triumph, shock, humour, anger, remembrance and question.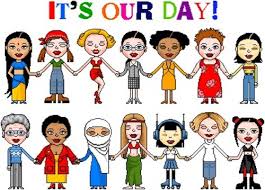 The Global IWD Women's Arts Initiative was established in 2011 to celebrate the collective creative ability of women. 2011 saw 100 years since the first International Women's Day was held, so to mark the Centenary, this initiative was launched. 
To contribute to the Global IWD Women's Arts Initiative:
– for artwork guidelines and requirements click here
Donate to your favorite women's cause or charity. Mark March 8th on your calendar every year and give if you can afford it. Or donate your talents instead. Sign up to volunteer, whether you're designing pamphlets or helping organize events.
                                                                          Its your Day of Celebration.Before Letting You Go Heres a Video of Celeration of Women who  contributed to around the world.Enjoy***  Video