STYLIST OR PERSONAL SHOPPER-  ADDIEMALL
Trend Now By Addiemall :This column showcases  talented women with Innovating trends changing  today's  world. This tym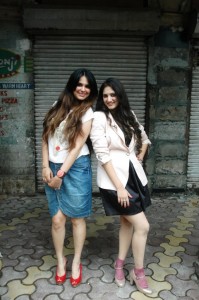 e we feature about a whole new concept termed  Stylist or Personal Shopper**.
Personal Shopper's Sonu Bohra and Jasleen Kaur Gupta have come forward to be featured and to help out many aspiring women around the world who are looking for a fashion oriented career option.Below are a few excerpts from their work…
Read on….
Personal Shoppers(Sonu Bohra and Jasleen Kaur Gupta) A Stylist or a Personal shopper is someone who shops for you and gets paid for that.Two years ago when Sonu and Jasleen came out with this concept, all they got were laughter and a thumbs up for good luck. Naming is Fashion Bombay, Today they have more than 35 clients.Their concern Fashion Bombay is one place for anybody who is looking for a stylist and makeover.
Jasleen has a Masters in Marketing while Sonu is a literature major.Becoming a Personal Shopper is easy.There is no formal training required.
So what makes them perfect for this role? Nothing but their passion for fashion and their sense of styling. Having just these traits, all that they did was to setup a business plan and a effective marketing strategy. They also have a blog about thier work(Fashion Bugs Do check out www.fashion-bombay.com/) since it has a reach with lot of people.Moreover its cheap, the response is tremendous.
Are you interested in becoming a personal shopper?
Sonu and Jasleen Gives aspiring people a few tips on Personal shopping..
1.Depending upon your network and effort, it can take three to four months for the money to start coming in.
2.Sometimes Clients can be little fussy about their preferences. Never mind about it.
3.The best way to crease out the issues is to get acquainted with the client. Also never try to change the client's
mindset and preferences.
4.Another Vital thing is to keep updated about the recent fashion or latest trends depending upon the product.
5.Lastly Get Bills for every purchase you make.
Now Jasleen and Sonu get 30% percent commission.
Pros: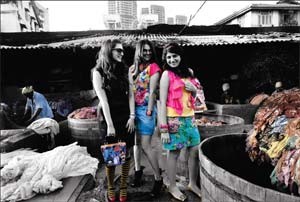 1.There is no investment required.
2.Since you have a better understanding of trends, their is no professional qualification required and also you can branch into designing.
Cons:
1.Though Jasleen and Sonu charge 30% of Commission for their services,It takes time to get a steady income.
2.Fussy clients are sometimes discouraging and norm.
3.Going from shops to shops to get the right piece requires immense strength.That can make you tired sometimes.