INSPIRATION THIS TYME:ANNE SWEENEY::

Want to Be A Power Woman? Disney's Anne Swe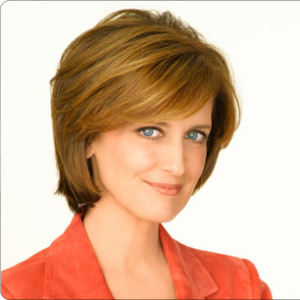 eney Shares Her Sources Of Success Anne Sweeney , 53, Co-Chair of ­Disney Media Networks and President of Disney/ABC ­Television Group to discussing leadership, inspiration, and  success with her.Being Listed #25 on this year's list of Forbes' 100 Most Powerful Women, This media veteran and mother of two exemplifies that achieving lasting success, or sustaining power, is far more challenging than attaining it as a leader today. Here are some excerpts from the Interview that she gave exclusively to Forbes.                       1.What's your source of inspiration?
My mother has always been a very smart, strong-willed, inspirational person. When I was a kid, she really pushed me hard. I was studying  for a Latin test, and I looked at her and I said, "You think I'm smarter than I am." Her response was classic. She said, "You don't know how smart you are." You sit back and think, "Well, maybe I can do this."I went to college thinking I would be a teacher.Took my first child psych course, called her and I said, "Oh, I can't do it, it's too hard. I can't be responsible for teaching kids how to read.
" I went on and on and on, and there was silence on the other end of the phone. And her response was,"Great. Now you have to figure out what you want to be."
2.Who do you feel stapled to?
George Bodenheimer and I are the co-chairs of Disney Media Networks; George and I feel very stapled to each other and
our peers—and certainly to my boss, Bob Iger.
3.How do you define power and influence?
I look at power and influence differently. I look at power as the ability to get people motivated and to get them to do things
that maybe they don't think are important but, in the end, are in pursuit of something greater than themselves.
But influence, as distinct from power, is really something quite different. To have influence, you really don't need to have power.
But what you need more than anything else is to have that almost uncanny understanding of what matters to people.
Just when you want your mother to say, "Now, now, now, put your head down, get back to work." She gave me the freedom to make my decisions.To decide that, yes, I do love entertainment. I became a page at ABC and then worked at Children's Television Workshop as an intern.And it allowed me to put all of those experiences together because I have parents that said, "It's yours. Your future, your choice."
4.How did you develop that ability to influence?
I'm naturally curious, and I've always been driven by my curiosity. Curiosity gets people excited. Curiosity leads to new ideas, new jobs, new industries.The smartest thing you can ever do is to constantly ask questions, especially when you're uncertain or you're trying something new.Find the people inside your team, the people who work for you, who work alongside you and the people above you. Ask the questions and listen very carefully to their advice. The second thing is to make sure that your communication on every single level is operating at its most effective; that when you speak, you speak with clarity.
Connect With Anne:
http://www.crunchbase.com/person/anne-sweeney
http://www.facebook.com/anne.sweeney