Hi folks, our Inspiration This Tyme is Michael Mothner. Micheal is a serial entrepreneur
and Int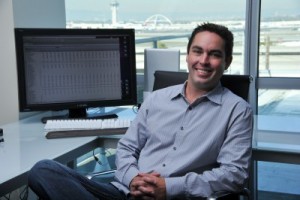 ernet pioneer,having founded his first software company, Wpromote at the age of fourteen.In 2001, out of his dorm room at Dartmouth College, Michael founded Wpromote, Inc. where he is currently the President and CEO.
Michael is an active member of the online marketing community having been a regular speaker at industry events and quoted by the New York Times,
Wall Street Journal, Entrepreneur Magazine and BusinessWeek. He was also featured by Inc Magazine as one of "30 CEO's under 30 To Watch"
and was the recipient of the PriceWaterhouseCoopers Entrepreneurial Spirit Award.
With an innovative, proprietary search platform and over 75 employees at the Los Angeles headquarters, Wpromote provides powerful and
effective online marketing solutions to over 2,000 clients worldwide. Wpromote offers holistic marketing solutions for top brands such as HP,
Vans, SAP, Bayer Health Care, Allied Van Lines and Wine.com as well as affordable services for small businesses and local professionals.
Wpromote is the world's #1 ranked search engine marketing firm by TopSEOs.com and a four-time Inc 500|5000 honoree, which ranks the fastest
growing private companies in the country.
Below are a few excerpts from the interview Micheal gave exclusively to Addiemall.
1. What inspires you?
New ideas, technologies and the way that people communicate with each
other so rapidly evolving in our world. We are so lucky to be all living
in a period of immense change and development.
2. Three Trends that excite you?
A) The layer of social being applied to information, communication and
commerce.
B) The breaking down of certain activities and types of media being tied
to certain devices (watching TV on your computer, phone calls on a tablet,
and so forth)
C) Applying technology to health, fitness and lifestyle (tracking
everything from runs to sleeping to what your body needs to live forever)
3. What are you working on right now?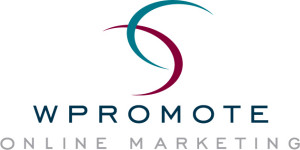 Negotiating one of my companies acquiring another company (can't reveal
more quite yet!)
4. What book or tool would you recommend to new startups aspiring to
make it big here?
Book – Jim Collins' "Good to great" and Tony Hseih's "Delivering Happiness"
Tool – Google Docs for document sharing and team collaboration
5. Who would you like to be interviewed with us here?
My friend, co-founder and the CEO of ScanDigital.com, Anderson Schoenrock, could make a great interview here.
6. What would you like to tell or advise our readers?
These are exciting, incredibly fast-paced times. Have something you want
to do? Stop thinking about it, go out and do it!
7. Five years from now, where do you see Wpromote?
To be the largest independent online marketing firm in the United States.
Connect:
www.wpromote.com
Twitter.com/wpromote
Facebook.com/wpromote
Wpromote.com/blog