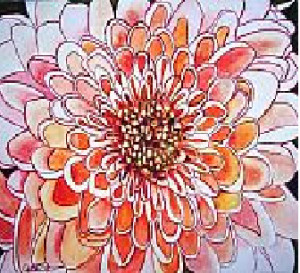 ADDIEMAIL THIS WEEK::WELCOMING NOVEMBER** Autumn is up and we make way to welcome November….November might seem to be like any ordinary month. But It has some really exciting facts that will make us cherish November this year. Technically,November gained its name from the latin word novem meaning nine.It was originally the 9th month in the Roman Calendar.**November comes between the fall and winter during the year.
**On the workside,November is the month to wrap things up that we had taken up during the year. Lots of activities come to a halt in November.
**The first of November marks the start of National Health Food Month,Diabetics Awareness Month and National Tobacco Awareness Month.National Health Food Month is an important opportunity to educate consumers, the media and politicians about the natural health and organic product movement and its impact on improving daily life.
**The flower that represents November is the Chrysanthemum.
**Traditions and festivals in November include All Saints Day,Bonfire Day, and Childrens Day.
On a Take in History,
Thanksgiving was first celebrated in the U.S. in 1789.
The first women police officers began working in Britain on November 27th, 1914.
The infamous Berlin Wall began to come down on November 9, 1989
November Milestones:
1.November's birthstones are the topaz (particularly, yellow) and the citrine.
2.Its birth flower is the chrysanthemum.
3.The Zodiac signs for those born in this month are Scorpio and Sagittarius.
November has so many facts and things to look forward to, to cherish too and vital of all to be thankful too. Remember Thanksgiving Day is celebrated every year on the second week of November.Lets Hope that this November brings in a lot of wonderful days ahead that we will add up in the list of our cherished memories.
Au Revoir ♥ ♥ ♥ ♥