"Advertising is fundamentally persuasion and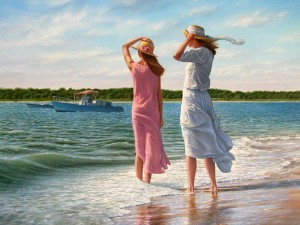 persuasion happens to be not a science, but an art. – William bernbach.Addiemall here strives to make your process of advertising enchanting,reachable and profitable.Howdy Addies..I can see a lot of readers subscribing to our website's Addiemails. Thats such a welcome outcome for us.So Happy to know that our Blogging Side has been received well..
" Summer is one of the best periods of the year to work hard,hang out with friends,plan things, go out for a vacation,shopping etc but we tend to be influenced by the heat of the sun and a lot during this period that leads to harassing of skin, drowsiness, sweat and much more symptoms if we are onto one of the working crowds. This tyme, in Addiemall,We feature some tips for having a enchanting summer.
Tips for a Blissful Summer 🙂
1.Stay Cool. Wear light, loose- cotton clothes this season to help you stay cooler.
2.Drink plenty of cool water and fruit juices to beat the heat from affecting your body.
3.Make sure you wear  broad sunglasses and a sunscreen cream when you go out in the summer.
4.Enroll in swimming classes for summer. A cool dip in the pool often will keep you fresh and will let you face the Day with enthusiasm.
5.Make some time for Exercise,Yoga and meditation during summer.
6.Ladies,Pamper yourself by doing Facial regularly during the summer season in a spa of your choice. That will protect your skin and keep your skin free from rashes,dirt,etc.
7.Avoid Intake of Coffee and Tea.They emulate heat in the body.Instead Substitute them with fresh juices,cold milk and lots of water.
8.Lots of Schools,Colleges and Institutions offer summer camp coaching and short term certificate courses like trekking,Salsa and Ballet Dancing,Baking,Cooking etc during Summer.Join Any of these interesting short term courses and make your summer more vital and meaningful.
9.Keeping in mind the scorching summer season of India, college going girls and working ladies find it difficult to step out from their home in a sexy pair of stilettos.Kolhapuri Slippers, Rajasthani jootis, platform shoes, flat thong sandals...  are some fabulous footwear that will ensure you are not only comfortable in the scorching Indian summer but also stepping out in style.
Let your summer be filled with fabulous acts& memoirs.🙂
Let your endeavors be filled with colorful adventure and enchanting advertising. 🙂 🙂